06-10-2016, 11:43 PM
Since we'll be steadily getting more information over the next few months, I think it's a good idea to create a larger thread to compile all the news rather than make a thread every time something pops up. We already have threads for the first two trailers (
here
and
here
), so I think we're in a good position to make this thread.
Moving swiftly on to why now, Corocoro have just released a few of their scans, on which we see two new Pokémon: Nekkoala and Iwanko. Corocoro apparently hints that these two pokémon, along with the starters, hold a secret (possibly Mega Evolution?)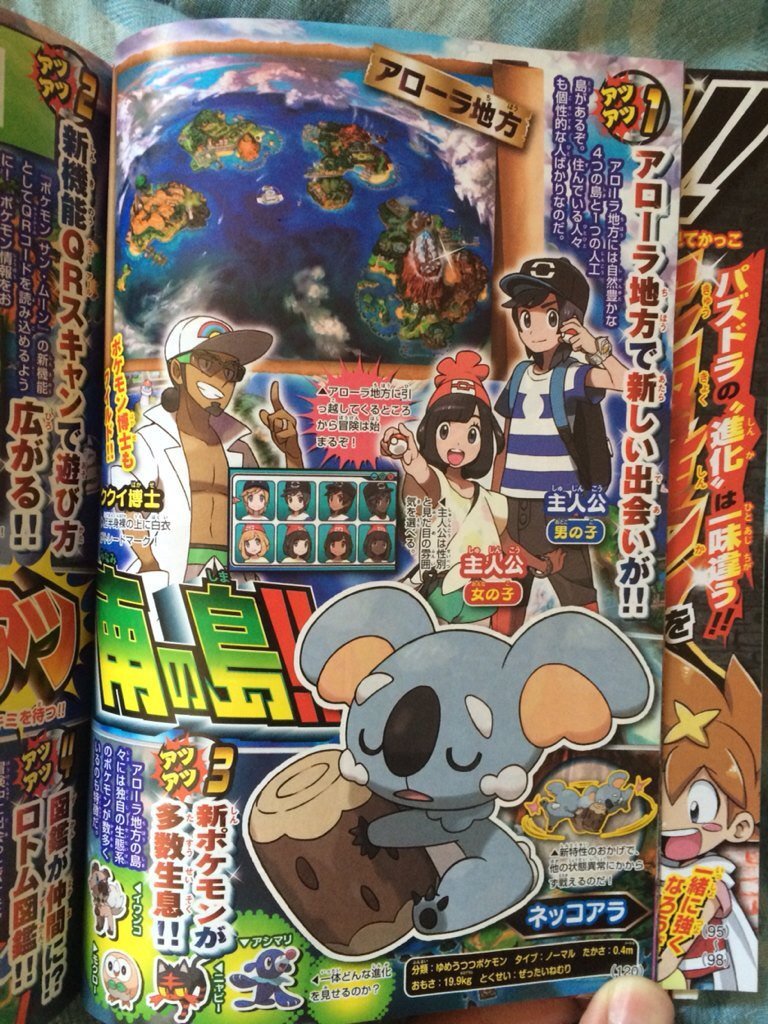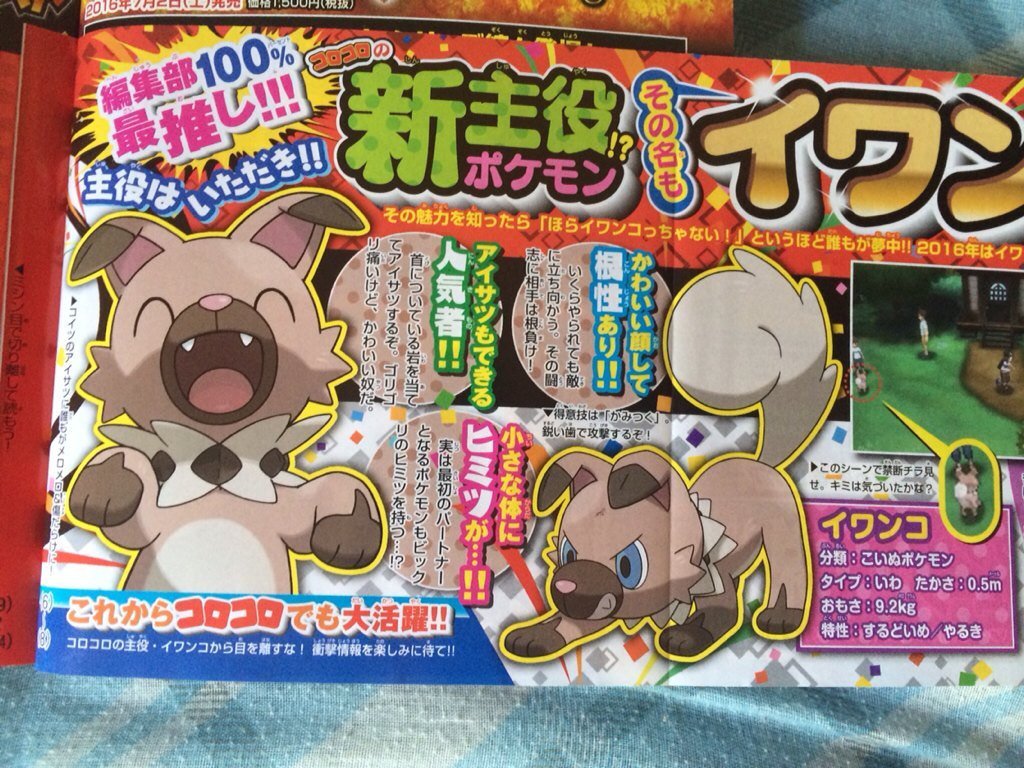 Nekkoala is a Normal-type Pokemon with the ability Definite Sleep, which prevents any status condition other than sleep.
Iwanko is a Rock-type Pokemon with Keen Eye or Vital Spirit for its abilities.
In other news, it's also revealed that Magearna has a move called Fleur Cannon and will be distributed via QR code to those who go see the new Pokemon movie in Japan.